TIMES as model generator
General Information
For modelling energy systems or parts of them, TIMES (The Integrated Markal Efom System) has proven to be a process analytical, dynamic and optimizing model generator. TIMES has been developed within the "Energy Technology Systems Analysis Programme" (ETSAP)1,2. ETSAP has been one of the longest running technology-related co-operation programme in the International Energy Agency (IEA). You can find further information on the ETSAP web page.
---
1 Remme, U; Goldstein, G; Schellmann, U; Schlenzig, C. (2001): MESAP/-TIMES - Advanced decision support for energy and environmental planning. In: Chamoni P., Leisten R., Martin A., Minnemann J., Stadtler H. (eds) Operations Research Proceedings 2001 (Selected Papers of the International Conference on Operations Research (OR 2001) Duisburg, September 3–5, 2001), Springer, Berlin/Heidelberg.
2 IEA-ETSAP (2002): Contributing to the Kyoto Protocol, Summary of Annex VII (1999-2002).
Application
TIMES enables an identification of cost optimal paths towards an energy transformation within the framework of technical and ecological restrictions. With TIMES, an energy system is being mapped in-depth as a network of processes (e.g. types of power plants, traffic technologies) and goods (energy carriers and forms or material) in the shape of a so called reference energy system. With the optimization, we normally specify the initial power plant portfolio, the future development of the cost price and the energy demand as well as relevant parameters for characterizing technologies and energy carriers.
A partial result of the optimization is the outline of the technology portfolio, i.e. type and capacities of the technologies, their dispatch as well as the required energy input, differentiated by energy carriers. By an integrated examination of the energy system areas electricity, heat and mobility as well as associated actors and consumers, an analysis of efficient technology combinations as well as an observation of the interactions in the energy system can take place.
Further development
We especially emphasize the development of methodological expansion as well as new model approaches regarding future supply and important questions.
TIMES models developed at IER
Contact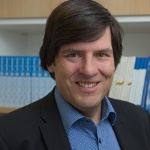 Markus Blesl
apl. Prof. Dr.
Assistant professor
Head of department